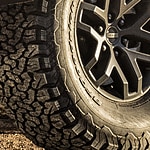 Off-roading is extremely fun and a hobby that is shared by thousands of people. The thing about these folks is that they often enjoy sharing stories, tips, and tricks with each other about how to get the most out of their favorite hobby. Those just now starting out with off-roading will want to take advantage of the knowledge that others have available.
Going to a local off-roading club or the online forums that populate the Internet on this topic. People are eager to share their takes on what is going on in the world of off-roading, and they want to do so with other people who are also interested in this topic. It is a wonderful environment of sharing that allows all people to experience the joy of getting great new ideas from others who care about the same things that they do.
Check out national parks, off-roading parks, and other locations specifically designed to be used by those who want to go off-roading.