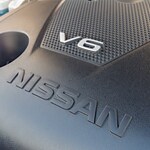 The new Nissan Maxima offers more than just sleek good looks. It also is built for high-quality performance in just about any driving condition. Find out why this luxury sedan is among the most popular in its class today.
One of the reasons that it drives so well is its continuously variable timing, or CVT, transmission. This transmission gives the sedan its full power without sacrificing fuel economy. You can drive on city roads or highways with the peace of mind that you are getting the maximum mile to every gallon. The new Maxima from Nissan also comes with a driver-focused suspension. This suspension gives you maximum control over even the most challenging of road conditions. It spares you from feeling the tiny jolts and bumps in the road.
The engine of the new Maxima also is built for performance. You can go from zero to 60 in mere seconds.